I'm jus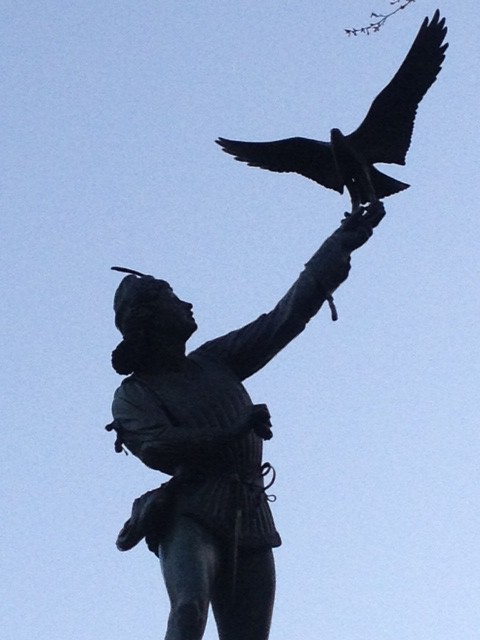 t becoming familiar with Brazilian educator and philosopher Paulo Friere and his Pedagogy of the Oppressed and was writing to Bill Siemering this morning, sharing some thoughts, sharing some here.

I've been thinking about love as the anchor for social change.  Radical love.  I've been inspired by Hodari Davis, program manager at YouthSpeaks, and also the writing of Paulo Friere who Hodari turned me on to…my colleague Adriana Gallardo shared references.  And  also Ken Banks' ideas about what motivates change.  You wrote about him in an email to me some time ago.  I believe we need to be more forthright in claiming love as central to the change we seek.    Friere wrote (from page 6 of his book) …
Cunningham (2004) delineates between what she sees as false love" and "real love" to suggest that: real love involves radical action… When we choose real love, we refuse to work within the system.  We don't play by the The Rules.  In real love, we choose to speak not in the language of competition and violence, but in that of cooperation and compassion.  The language of real love is simple and straightforward.  It begins with self-acceptance.  Once we begin to remove the superficial measures of beauty, success, and what's considered 'good and normal' from our lives, we start to move towards accepting people in all their flawed glory…Real love can be as simple as a glass of water (p. 37).  Darder (2002) embraces a similar philosophy by asserting that love can be an anti-oppressive force used to resist exploitation.
and another something from Buddhist nun Pema Chödrön, excerpted from Maggie Nelson's book "The Argonauts"…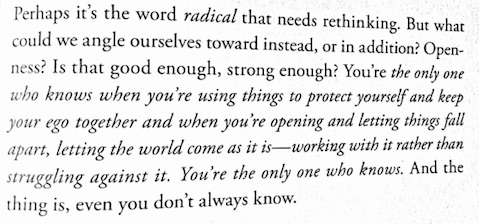 At the same time, there is something affirming and clarifying in what Hillary Clinton said recently when speaking to a gathering of #BlackLivesMatter.  "I don't believe you change hearts," Clinton says. "I believe you change laws, you change allocation of resources, you change the way systems operate."  
What I know now, what defines this moment in time on the path I'm on, is the combination of audacious love, and smart social engineering — which is an extension of that love. This is what makes change.