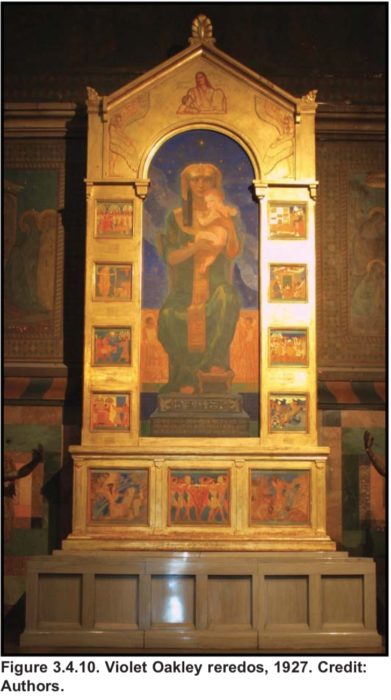 January 26, 2020
I'm turning my attention now to the Fleisher Art Memorial in Philadelphia and its rich legacy as a "playground for the soul." It was first established in 1898 on the top floor of the SB & BW Fleisher Yarn Manufacturing Company by Samuel Fleisher who, with his sister Helen, "believed that art is one of society's greatest assets and equalizers, and (who,) from the doorway of his Graphic Sketch Club, invited the world to come and learn art."
The factory is long gone but the "sketch club" lives on in the form of the Art Memorial, with thousands of people from the community teaching, learning, and making over the decades since it was founded. I'm producer-in-residence and fortunate to have the collective wisdom, experience, and backing of Margin Media's recently appointed advisors.
I'll draw heavily on my experience with Localore, a production I began developing in 2010, serving as founding executive producer and also CEO of AIR, the Association of Independents in Radio. My vision was to establish a broad field of experimentation across public media. Over eight years and three iterations, Localore evolved, with hundreds of independent, station-based, and community producers making their own vision for how public media could be meaningful and important to many more people in local communities large and small. That work continues, and as I now move into a new community, I know I'll rely on the experience of the producers who led our local productions, and also the people we worked with — who lived in the places we embedded.
I've fielded many questions about my decision to resign from AIR. I've chosen not to make a public statement, but wrote a final memo to the board of directors (posted here). It may provide some context for those seeking understanding. I'm fully supportive of AIR, and look forward to seeing how a fresh vision will build on the foundation I established over my eleven year tenure.
I've had the great fortune this past year to turn fully toward my own personal creative work. I was one of 26 termite artists included in an exhibition at the Los Angeles Museum of Contemporary Art, One Day at a Time, Manny Farber and Termite Art. It's curator Helen Molesworth's compelling homage to the legendary film critic, teacher, painter and his concept of termite art. The continuous stream I produced over six months was derived from my long-standing radio program, In the Margin of the Other with Sue Schardt, broadcasting from WMBR-FM at the Massachusetts Institute of Technology.
A later commission by the Mystical Theology Network grew out of the termite work. Into Becoming, a collaboration between Sue Schardt, Deb Todd Wheeler, Natalie Surmeli/Tribe of Wolves, and Masery Studios, transformed a dance studio into a space of rest, contemplation and manifestation.
Then, a three-month expedition that took me to disparate regions of the country, including the settlement for people with Hansen's disease at Kalaupapa, a prayer lodge on the Lame Deer reservation in Montana, and to the off roads of New Mexico in search of Agnes Martin's sanctified space of inspiration. Stillness, reconciliation and so many wonderful people…this pilgrimage of meditation and discernment on language, expression, and communication carries me, grateful and further still, into the Fleisher community.
I released a statement recently to announce Margin Media, share reflections, and express my commitment to direct the power for the greater good. Read it here.
On this site you'll find links to various media projects, research studies underlying the work, speeches, musing, and more. Up top is my running playlist mashing of live radio and YouTube. Yikes! Follow along by subscribing on Instagram @ITMOTO.listen. Please do reach out if you'd like to talk about what you're working on, or want to learn more about my work.
Read, absorb, reach me at sue@marginmedia.org
—Sue Schardt, 1-14-20
Support for Margin Media is provided by the Waterman II Fund of the Philadelphia Foundation. The 2020 producer-in-residency is a sponsored project of the Samuel S. Fleisher Art Memorial, Inc. made possible by a grant from the Wyncote Foundation.