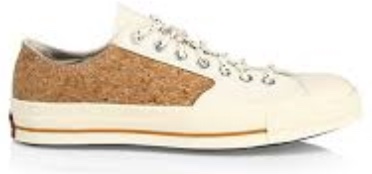 Summer of emergence, and I've just returned from 5 weeks away from the pandemic nest. An excellent and productive get-away. Good water to swim in, beloved Oakland Adi dropping in, Fanny with me for a 4-day customized retreat, and breaking through to another side of my work. Helen Molesworth's fantastic new exhibition, Feedback, opened at Jack Shainman/The School in Kinderhook, NY. Most of the work by L.A. artists, and most of it made during the pandemic. Righteous, jubilant, alive. Taylor has 7 pieces in the show. I wore a pair of new Converse to the opening and experienced, first-hand, the power of wearing hot kicks.
On to Philly, and another outstanding meal with Jeff & Keith (my first dosa!), a peaceful corner room at Pendle Hill. Isgro's sfogliatelle may have nudged out Utica's Florentine. Both places opened about 100 years ago! JJ and Conny came from L.A. via NYC on a rainy Friday to have burgers and walk around.I met up with my Inside Life co-makers for the first time and laughed when I found out most of them had never met each other either. A true adventure for us all, pouring into a new formation, with the next movement in the making.
Recent reading/watching/listening (in no particular order), Danzy Senna's "Caucasia," Fanny Howe's "Manimal Woe," Kurosawa's "The Village of Watermills," Rhodri Davies' horse hair harp playing, lots of organ music, Laurie Anderson's Norton Lectures, and a book she recommended to a friend – "The Walk"/Robert Walser), Ben Phelps' rearranging Mahler's 5th for melodica (hmmm), and last night listening at home in the dark with Amelia & Dylan after stuffing ourselves full of Vongole…Hiatus Kaiyote, Van Morrison, Debashish Bhattachary, Mdou Moctar. On and on.
Week 66 of "Pandemnity in the Margin" (pandemic & indemnity/protection) is about to go live as I type these words. This year has brought fantastic music discovery, feeding new & simultaneous configurations for radio and film. And as for soundtracks, the excellent Merlin app identifies birds by their song. Get it into your phone, now.
Friday Harbor soon. Bari coming up from Oakland to be with us. We'll be styling around in a UHaul pick up. Ping me if you'll be in Boston or want to meet up in Philly.