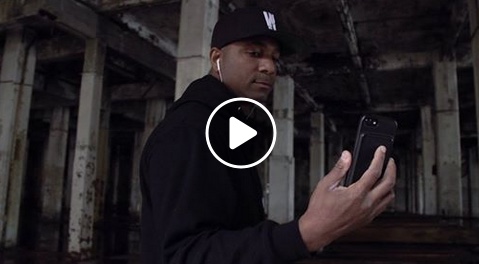 AIR came together with WHYY and the Public Radio News Directors, Inc to produce a live event at the Church of the Advocate in North Philadelphia. Host Erlina Ortiz had it right when she described the night as magical, with the hairs on the back of her neck standing up. We hadn't planned it to happen on the summer solstice, but it was fitting that it landed than way — the day of greatest light. And there was the church itself. I only learned a day of two before our event that it was where the first women — 11 of them — were ordained to the Episcopal Church in defiance of national leadership. And in 1970, the Revolutionary People's Constitutional Convention was centered at the church, the first (perhaps only?) time respective leaders of the Chicano, Asian, Gay, Anti-War, Black Panthers, American Indian, and Women's Liberation Movements came together to strategize.
One of our goals, following the Localore playbook, was to bring "disparate parts" of the community together around an idea or experience that is universal. Our program was made up of a mix of audio shorts, video documentaries, and people from the community sharing personal accounts of living in the neighborhood, and we worked to attract people from a broad swath of Philly. I hope we succeeded in encouraging and inspiring some of the 150 news directors working on bold new ways to engage more people in their community.
Gretchen Clausing and the awesome team from PhillyCam produced a FB live stream for us — watch it! — and Al Sawyer and Jon Kaufman with other talent from MINGmedia shot and directed two short docs, one featuring "preacher" Wallace Peeples whose main pulpit is Instagram, and another profile of Caitzie Vilayphonh, a refugee from Laos who is dedicated to helping others understand and celebrate where they come from.
Watch and listen to more stories on the Localore meta documentary site!