This 9-minute piece was created as a companion to Fanny Howe's newest publication, Manimal Woe from Arrowsmith Press. You'll hear Fanny with her words, mixed together with sounds of pandemic meanderings:
Last spring, Fanny and I were drifting around Mount Auburn Cemetery near the bell tower. I noticed ghostly sounds rising up from a hollow below the hill, and used my phone to capture them. We also take you inside Our Lady of Perpetual Help Basilica, aka Mission Church, in the Roxbury neighborhood of Boston. The two of us went over for noontime mass when I learned they'd eased restrictions. When we walked in, I noticed a man standing in back leaning against a pew. He was holding a flute; his periodic improvisations flowed into the liturgy. When mass ended, a small group moved to the side alter dedicated to the 15th century Byzantine icon for whom the church is named. Their chanting the rosary is what you hear underneath and throughout the piece.
Thanks for listening, and we welcome your feedback.
Find details about Manimal Woe, including how to buy a copy at Arrowsmith Press here.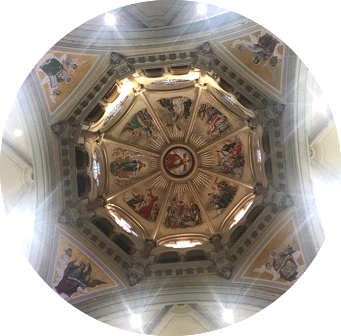 Listen to more from Sue Schardt here