I was honored to be named the 2017 recipient of the Michael Bader Award for Lifetime achievement from the National Federation of Community broadcasters.  Following is an excerpt from my remarks at the awards dinner on July 19th in Denver, CO.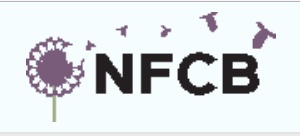 I'm so grateful and humbled by this recognition.
I am not alone.  There are many beside me, i want to acknowledge and affirm them (call on air board and staff who are present, name those who are not in the room).
Sid selvidge was the host & creator of beale street caravan.  He was also air's board president and the person who encouraged me to apply for this job.   His invitation set this direction.  He was a man with grace.  A true gentleman .
Thanks to the funders whose support has made our work possible.
David Haas & Feather Houston, Wyncote – not afraid to tilt windmills
CPB's Pat Harrison, Michael Levy, Ericka Pulley Hayes, Gales Webb who share our mission and envision a public media for all of the people. They are our champions.
Lauren Pabst & Kathy Im at MacArthur. Who truly help open new spaces where our most creative and bold producers can do their best work.
Darren Walker, Barbara Raab & Elizabth Alexander at Ford who believe & understand that the power of the individual maker, the individual visionary, drives social justice in this country and around the world.
The New York State Council on the Arts and Karen Helmerson, who have stood behind air and our producers for many years.
Jax Deluca and her staff at the National Endowment for the Arts who recognize & support the beauty in work that is well made…this is what feeds our souls & the soul of our country.
My first NFCB conference some years ago now is where i  first found my people.  I'm grateful to those of you in this room I've known and worked with over many years.   I want to call out my sisters who made a path for me, and are not here – Adi Gevins, Sandy Rattley, Bari Scott, Susan Braine, Karen Michel – who saw me, recognized me, and encouraged me early on.  I wouldn't be here if not for them.
I'm so grateful to all the courageous and independent AIR producers across 46 states and 30 countries, our station and network partners.
I'm especially proud of our New Voices, and our Localorians who now number in the hundreds.  Because of them, I question myself….I examine my motivation every day.  You are my gurus.
My music teachers Joe Allard & Gerry Santy.  They taught me, before I had a mind of understanding, that I had an utterly unique voice. They valued it and helped me shape it.  They taught me everyone has a unique voice.  One of my greatest blessings is their gift of music.  It infuses all I do.
My father, Don, the radio man, who first taught me to listen, and my mother, El, who opened my first understanding of what she called 'the power of radio.'
If we're talking the power of radio, there is Norman Knight, who created and ran the Knight Quality stations – the Boston Suburban Network.   He is a beloved mentor.  He taught me the power of word.
Taylor Davis, my wife. Who brings art and beauty and generosity into the life we share every day.  Who is present in all i do.  I  am blessed with her love & the sanctuary we make.  Thank you.
I affirm the NFCB staff, board, and you, Sally Kane.  At this time, when those of us who are alive in the world are experiencing so much vulnerability.  Feeling our fears, our anger, frustration, and our determination.  You have created an essential space where we can be present in all of it.
You are my sister and comrade.  I am grateful to you for this recognition.  I am grateful for all you are and do.
I do believe that this is our time.  Our time to come together and, with the power of media, reshape the world.
And, with Mike Bader's spinning worlds – and they will continue to spin! – perhaps we'll hold on by just one easy finger.  Let our feet lift off the ground.  Then we'll know what it is to fly.
Watch a short tribute produced by AIR staff.