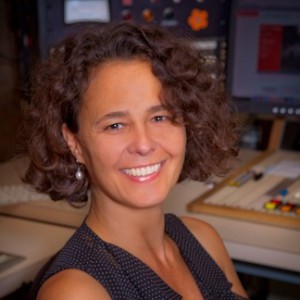 Let's make it clear from the start that the new year will not bring final resolution to the hot pursuit of a methodology for determining impact. Nor will we find a solid new business model to ease the pressures brought by having to deliver sharper content across more platforms and, it seems, with greater speed than ever before. Not yet. But public media is well past its crossroads, and far enough along some new paths that we're able to see patterns emerge.
We remain, in 2014, in a prolonged period of disruption. For some, it's a time to invent and thrive. Others are eager to move back into a new phase of predictability, when we've locked down new models for generating, distributing, and monetizing our work. My basic advice for now is: It's okay! We're exactly where we're supposed to be! Relish this time of uncertainty. It won't last forever. Stretch out. Be different than you've been before.
There are many angles for looking into a crystal ball. Mine is based on a series of experiments I've led since 2008 designed to tap our brightest talent to disrupt the public media system, reveal new approaches to journalism and storytelling, and lay new pathways to Americans not currently served by public media.
What's come into focus is a new and promising vision of a public media network comprised of 1,200 community hubs, each with a distinctive culture and an exciting opportunity to form a new relationship with more citizens. And we have another important network — of talent, individuals who operate with greater flexibility and capacity for experimentation than legacy institutions full up with day-to-day operations. AIR's talent network is rooted in audio, but it's expanding almost as quickly as the technology that is driving so much of our change. Yes, they are our reporters, hosts, and editors. But this network, 1,000 strong across 46 states and 25 countries, now also includes technologists, social media experts, podcasters — more than 60 job titles in all. Above all, our makers are skilled collaborators who bring agency to one another, and to institutions seeking to adapt and thrive.
With that, here are five pivot points to look for in 2014:   READ MORE…